Wolcen: Lords of Mayhem – How to Utilize Fast Travel
Wolcen: Lords of Mayhem adheres to the ARPG formula of fighting and looting. To sell that loot without running across the map, follow these steps.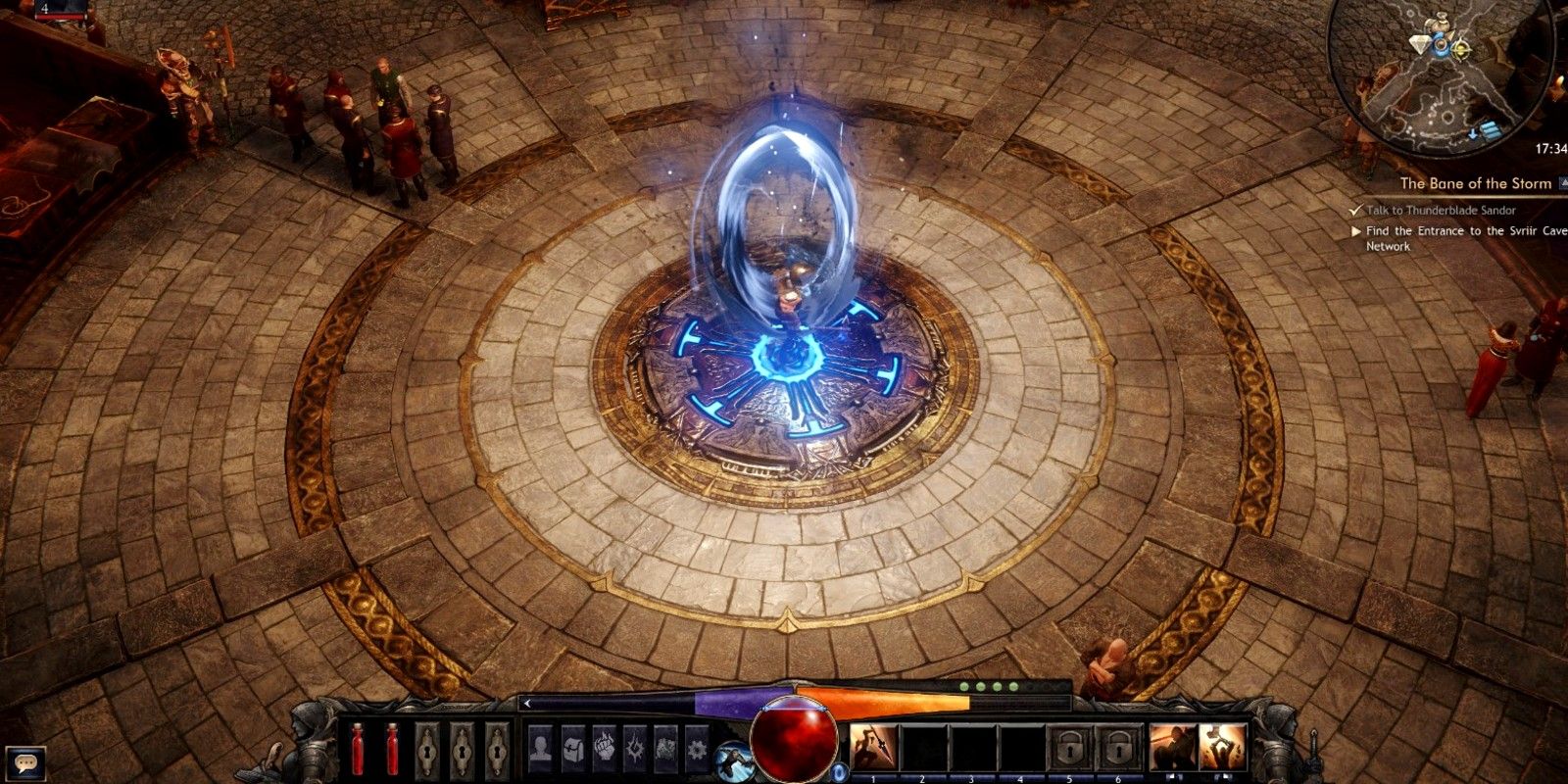 Like other ARPGs, Wolcen: Lords of Mayhem sends players on an adventure across a vast map and through a series of dungeons to fight, loot, collect and craft their way to victory against the demonic invasion that threatens all they hold dear. Rather than hauling loot and materials around the whole map, players might want to sell them. However, as big as the world is, rather than trekking across the entire map, players should use fast travel to get from place to place in the game.
Related: Death Stranding: How to Unlock and Utilize Fast Travel in the United Cities
Fast traveling in Wolcen: Lords of Mayhem is a matter of activating waypoints as players move through a level. These will serve as points within each level a player can return to using fast travel. This ensures no player will need to backtrack through an entire map area to complete their goals. However, it also means a player will need to explore as much of the level as they can to find and activate all the waypoints available. This guide will explain how to unlock waypoints and fast travel throughout the game so players can continue to roleplay however they would like.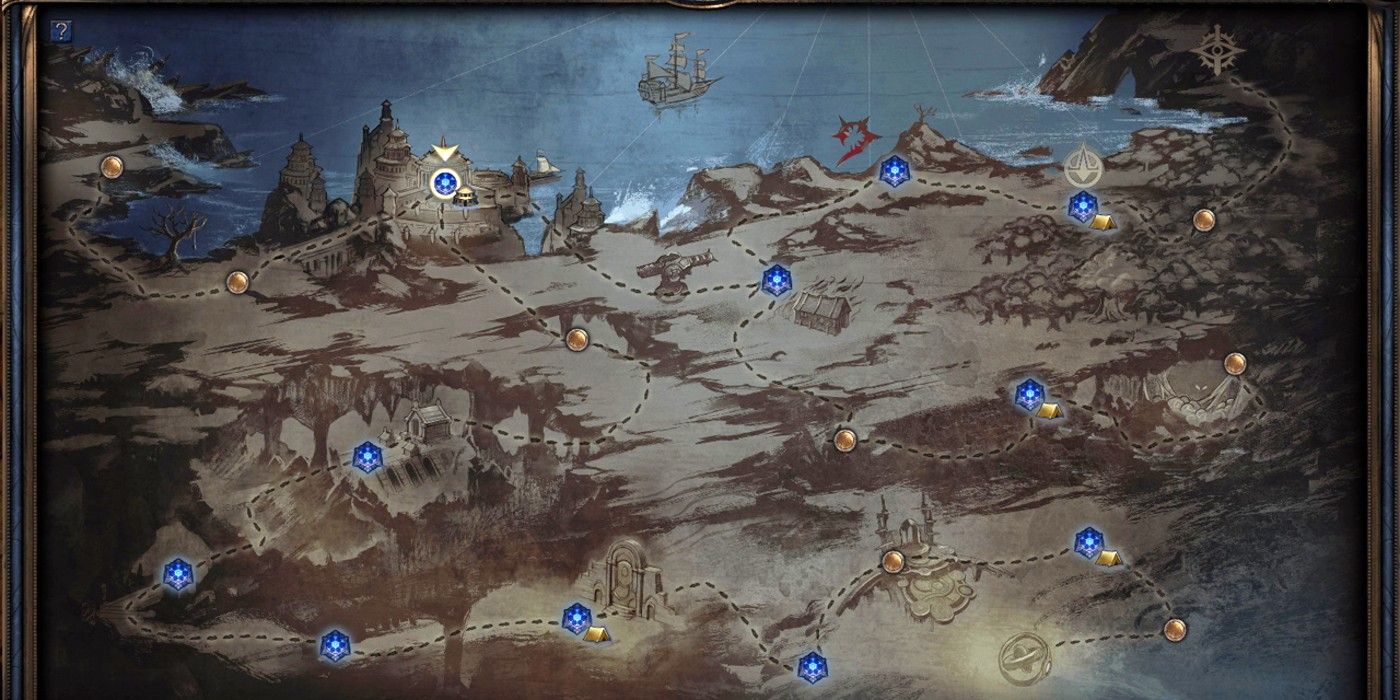 Like Diablo, Wolcen: Lords of Mayhem has players unlock fast travel points during exploration of level areas.
Waypoints appear as blue circles as players travel around the world. Players need to click on those circles to unlock the point. This will add it to the list of fast travel options available to the player. Players can see all their unlocked points on the map by pressing M and looking for blue, glowing marker.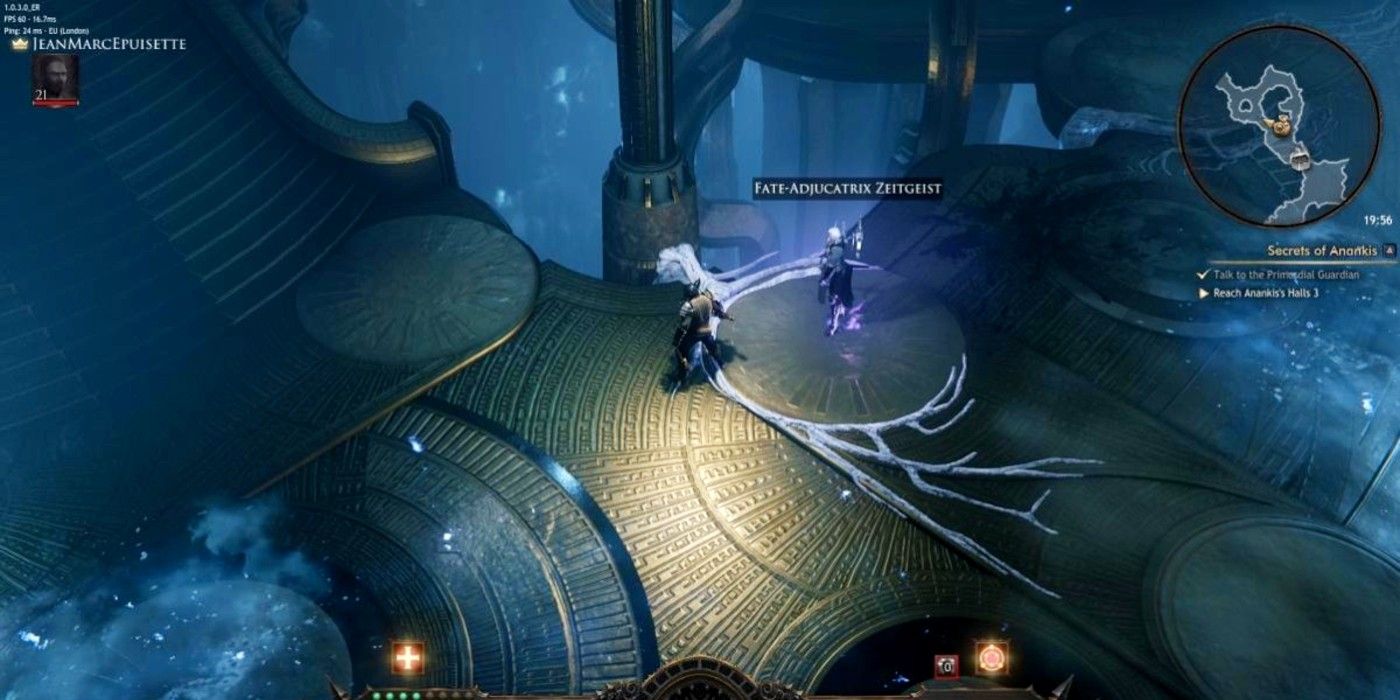 To fast travel from one of the activated waypoints, players need to get close to the blue circle. They can then click on the fast travel interface, which is the button located next to the red health orb at the bottom of the screen. They should then select any active point from the map that they want to reach.
If players want to get back to town, they can do so without needing to reach a fast travel point. Instead, they can simply press T on their keyboard, and they will spawn through a portal back in town. This counts as a spell, and it will leave a player vulnerable for several seconds, so players should make sure no enemies are near.
To get back to where they were when they cast the spell to travel to town, players should return to the teleport point they spawned from. They will be returned to the point they were before heading to town without losing points or progress. However, players should be careful not to leave the game from the town with their teleport point still open. This will remove the portal, so players will need to choose another waypoint to enter when they reload the game.
Next: Diablo 3: Every Class and Abilities Explained
Wolcen: Lords of Mayhem is available on PC.