X-Men's Gambit Created One of Marvel's BIGGEST Attacks Ever
Gambit once transformed the explosive stone entity known as Rockslide into a living bomb, in order to defeat the Asgardian God of Fear.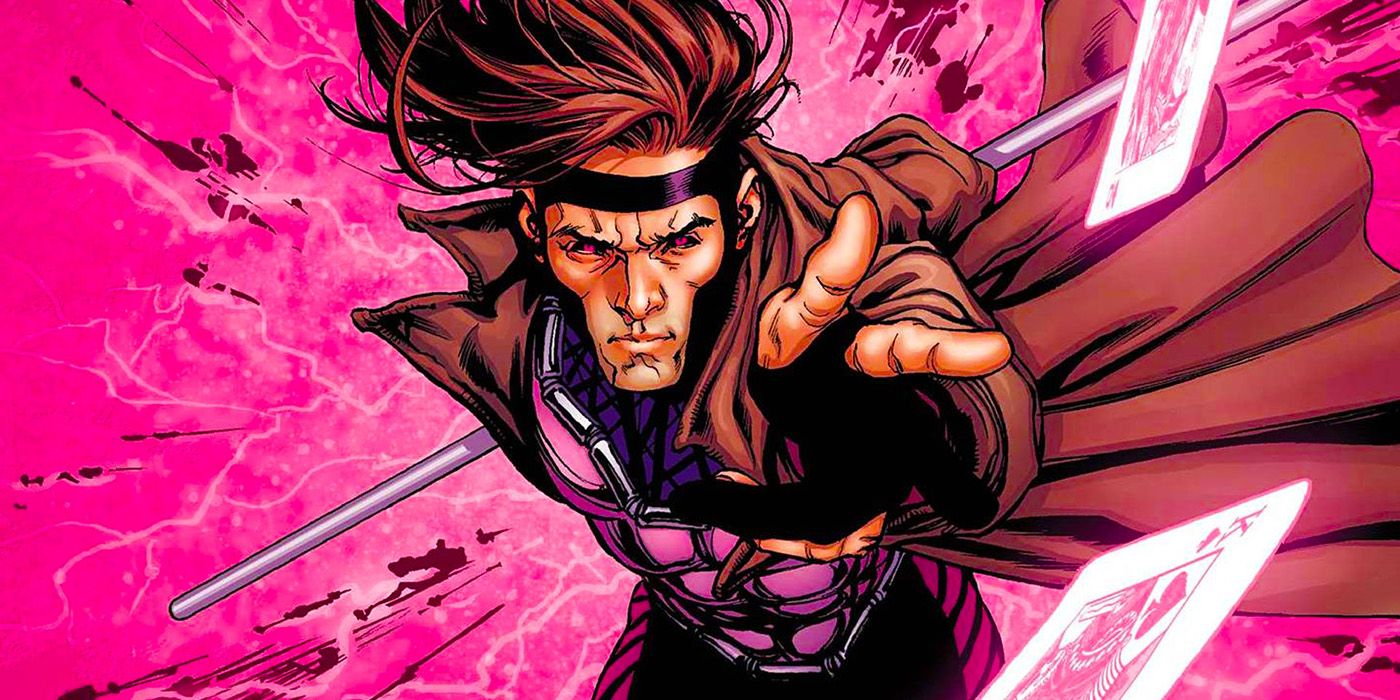 The mutant Gambit may be known for turning everyday objects into weapons, but when he transformed the explosive stone entity known as Rockslide into a living bomb, he earned the honor of launching one of the coolest attacks in Marvel history!
The strategy is one of many formed by the X-Men's leader Cyclops in order to stop the unstoppable Juggernaut, and its effect speaks to the villain's power. As X-Men fans know, Gambit is Remy Etienne LeBeau, the former member of the New Orleans thieves guild whose womanizing ways came to an end when he finally married on-again, off-again love interest, Rogue. Created by Chris Claremont and Jim Lee in the pages of Uncanny X-Men, the Ragin' Cajun is famous for three things: the trench coat, the bo staff, and playing cards used as explosive projectiles, thanks to his mutant ability to manipulate kinetic energy. Rockslide, on the other hand, is a former Hellion named Santo Vaccarro, whose geokinetic abilities allow him to reform himself from any surrounding rock... after detonating himself on command
Related: Chris Hemsworth Almost Played Gambit in X-Men Origins: Wolverine
In the Fear Itself arc of Kieron Gillen's run on Uncanny X-Men, the mutants' best heroes try one attack after another, leveraging some of their most powerful abilities in an effort to slow Juggernaut down. But for fans of Gambit -- or moments that make Marvel Comics history -- one plan will stand apart. Officially designated Plan 37, Gambit uses his ability to impart kinetic energy onto Rockslide, amplifying his true explosive potential. The result is the detonating of one of the largest mutant-generated force blasts ever recorded.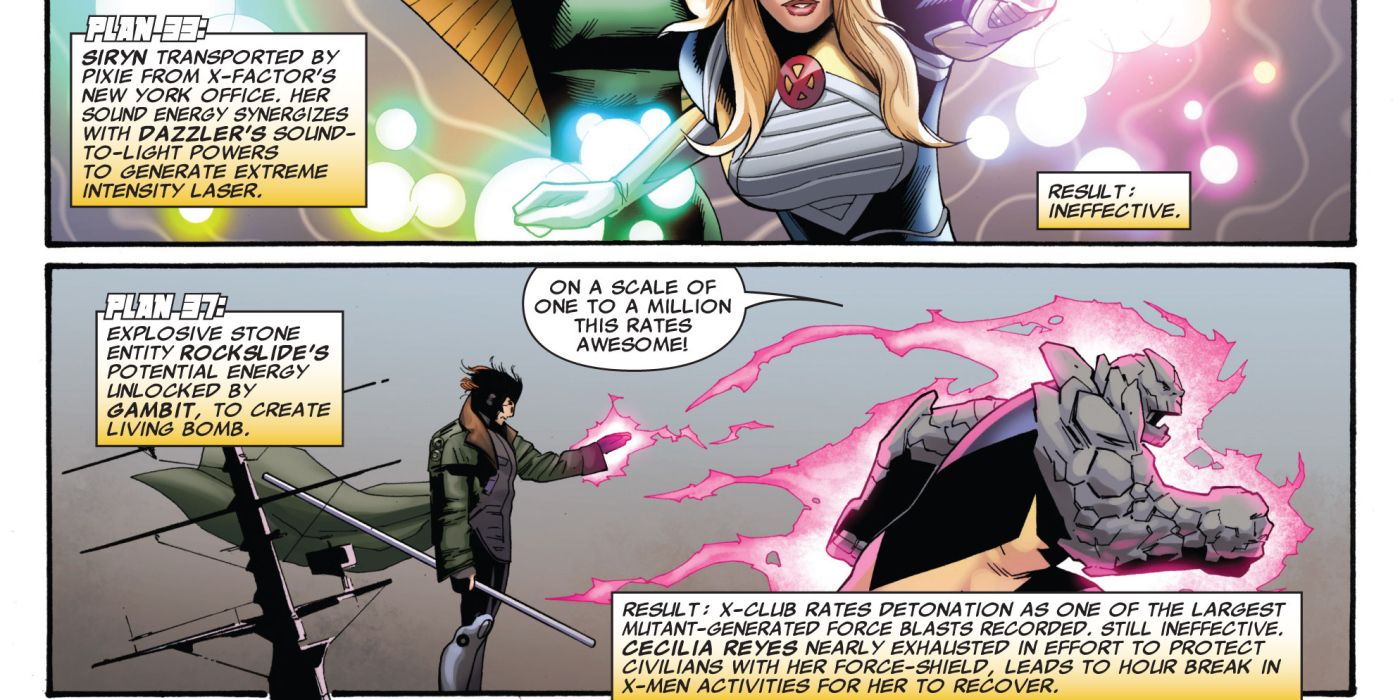 Sadly, the explosion itself happens off-panel... since even this momentous attack is as "ineffective" as all others before and after. Surprisingly, this is but one of the many unforgettable moments contained in Fear Itself, Marvel's 2011 summer event book written by Matt Fraction and Stuart Immonen. The seven-issue miniseries showcases Asgardian God of Fear, The Serpent, and his quest to turn the fear generated by the human populace against itself and lay waste to the Marvel Universe by giving seven special hammers to Hulk, Juggernaut, Attuma, Absorbing Man, Titania, Thing and Grey Gargoyle.
That premise demonstrates how wonderfully absurd the story became, which Rockslide fits into perfectly. Not only because he's an exploding mutant rock man, but a non-physical psychic entity that can form and control a stone "golem." A non-physical entity that enjoys the video game Dance Dance Revolution and is a fan of television programs such as Medium, and Murder, She Wrote? This is one tool destined to turned into a weapon by one of the coolest characters in comics history! To read more about X-Men taking on Asgardians, check out Uncanny X-Men: Fear Itself direct from Marvel Comics.
More: Gambit Fought Captain America By Using His [SPOILER] Against Him